Hochschule für Technik und Wirtschaft Berlin
---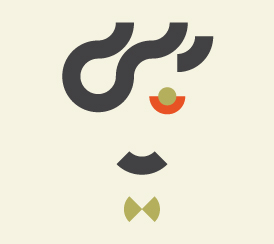 About
Beyond the code there is emotion
Programming is an art and in order to create a good quality code, great expertise is needed. Those who think that developing software is a monotonous and mechanical activity without imagination, are wrong.
---
"Codemotion – Let's code an innovative world!"
Codemotion is an Italian-founded Developer Conference that will happen for the first time in Germany, 9-11 May.
The three-day event includes themes such as Web, Mobile, Game Development, Makers and Creative Coding.
Codemotion is open to all programming languages,innovative technologies and new trends.
During a workshop day (9.5) and two conference days (10/11.05) Codemotion appeals to Developers as well as those in the creative scene.
The lectures and panels of the main conference will be made up of international IT experts and members of tech-communities. Included in the list of presenters will be Arduino founder, Massimo Banzi, Soundcloudfront-end developer and interaction designer, Tiffany Conroy, and Creative Technologist, Grant Skinner.
A "Hard and Soft(ware)" hackathon, diverse workshops and Tech-labs as well as a Start-Up area will give attendees the possibility to test and discuss their technology and business ideas concretely during the threeday event.
Put our banner on your website
×