Hochschule für Technik und Wirtschaft Berlin
---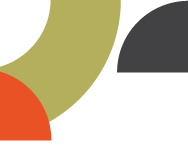 Bring your CV
PUT YOUR CV IN THE RIGHT HANDS
The sponsoring companies of Codemotion are looking for CVs. The search is on for resources at all levels: developers, managers, technical supervisors, system analysts and university students.
This the seventh year that we've held our wildly successful CV collection campaign. Read our tips for putting your best foot forward.
UPDATE BOTH THE STRUCTURE AND CONTENT OF YOUR CV.
Writing a CV that is not a boring list of professional experiences, but one that communicates, that shows what we know how to do best, is not as easy as it seems.
Here are two links to get you started
BRING LOTS OF COPIES.
Print out at least as many copies of your CV as the number of Sponsors at the event.
RIGHT TIME, RIGHT PLACE.
Staff will be overwhelmed with during the Break – CV Submission. We suggest bringing your CV during the intervals between talks, when staff will have more time to talk to you.
MAKE THE STAFF REMEMBER YOU.
Don't just drop your CV in the box on every desk. Introduce yourself and ask the staff about the company they represent.
MAKE A DIRECT CONTACT.
If you think that this might really be an interesting opportunity for you after speaking with the staff, ask for a direct contact (e-mail) where you can send your CV.
---