Hochschule für Technik und Wirtschaft Berlin
---
Hackathon
May 9th (Thurs.) - 11th (Sat)
The 24h Codemotion Hackathon will focus on Green Tech, creative coding and Makers. You choose between hardware and software hacks.
Attendees can bring their own hardware to the hackathon. Additionally, as we have limited space for up to 50 participants, we are opening an official Call for Hack proposals so that people can send in their ideas and apply for additional hardware to be provided by us. To submit your Hard & Soft proposals: click on the Check In banner or send an email to hackathon@codemotionberlin.com
The Hackathon Theme Hard and Soft: All watched over by Machines of Loving Grace is based on a 1967 poem by Richard Brautigan, of the same name. Interpret it as you wish! And get your proposals in to us by April 22nd!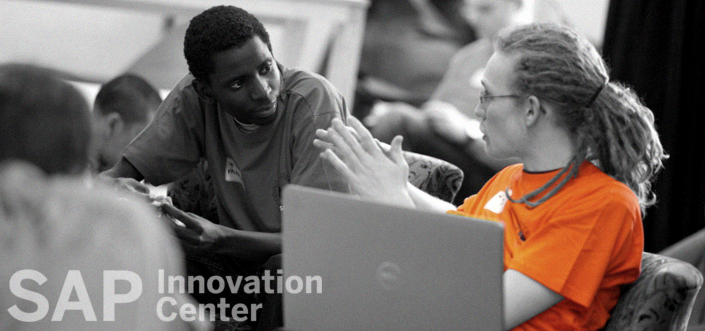 As part of the software hack, SAP's in-memory database, SAP HANA will be available to you, and as such, there will be a few prizes for the best teams to integrate this real-time, high-speed database technology into their hacks! Imagine the power of visualising the data of 9000+ weather stations around the world simultaneously using HTML5, SQL and one of your other favorite programming languages (Python, Java or C++)! Check out the SAP HANA website for more details.

Developer Garden, the developer ecosystem of Deutsche Telekom, offers a broad range of APIs and tools for efficient software development. APIs such as Telekom Tropo allows you to easily create voice-controlled solutions, such as a coffee machine to call. Developer Garden is inviting you to use any of their APIs in the hackathon. The best hack will win a Lego Mindstorms robot. Here are some ideas what you could hack.
Questions?
Get in touch!
---
Put our banner on your website
×